The toast racks come in three standard sizes - 4 slice, 6 slice and 8 slice. However, you can also include two locally soured handmade jam and butter dishes to make your wooden toast rack that little bit extra special. Our jam & butter dishes are handcrafted from an extremely durable VirtriMax glazed high fired stoneware. Safe for dishwasher, microwave, oven and freezer use.
Each one of these personalised toast racks is carved from a single piece of stunning English Oak which is hand picked by us to ensure the highest quality. They're also available in our Amish American Black Walnut if you're looking for something even more stunning. Every single one is beautifully made by hand, to order, from scratch, in our Surrey Hills workshop. You will not find a higher quality wooden toast rack on  the market.
Personalised Wooden Toast Racks
You can either keep your wooden toast rack simple and have engraved lettering or you can personalise them with your own choice of words or lettering. Have something witty like BURNT TOAST over two faces or DAD'S / MUM'S TOAST which makes them ideal as Father's dad gifts or Mother's day gifts. If you're thinking of the large wooden toast rack, then FAMILY TOAST is really popular. When it comes to your own engraved lettering, there is plenty of room for initials, names and dates, making these unique wooden toast racks a very beautiful and thoughtful gift for weddings and 5th wedding anniversaries.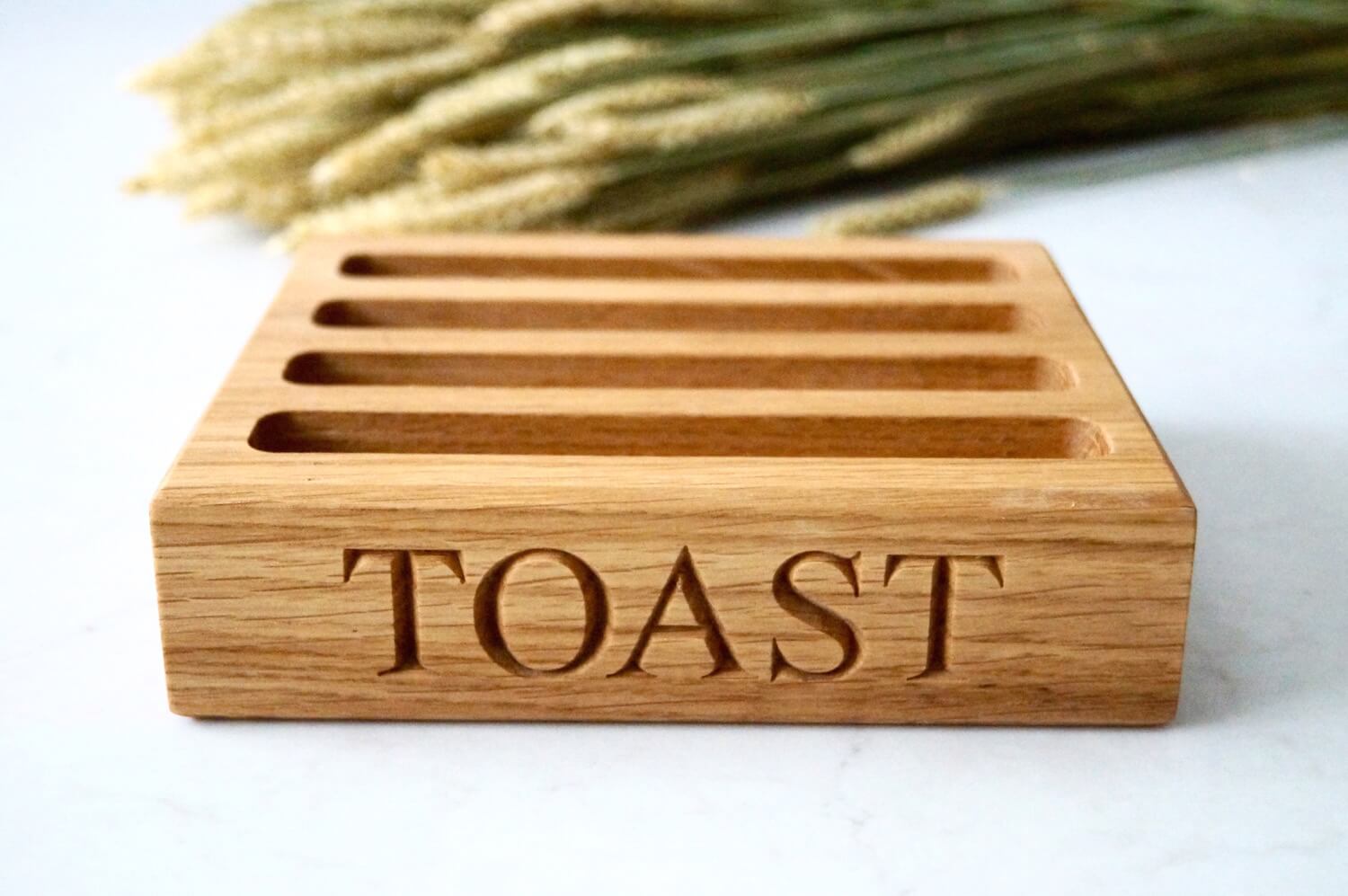 We also have a very special and unique wooden block for when you fancy egg and soldiers. These quirky kitchen breakfast accessories are great fun and are ideal for younger children as they are virtually unbreakable. Take a look at our personalised toast racks...