12 Stunning Mother's Day Gifts Your Mum Will Cherish For A Lifetime
A special person needs a special gift. And who's more special than Mum?
With Mother's Day just around the corner, we've put together 12 extra special personalised Mother's Day gifts that we think your Mum is going to absolutely love…
1. Single oak tea light holder
This single engraved tea light holder is so simple, yet says so much. Handcrafted from Superior Grade English Oak, these singular tea light holders are available as a circle or a heart and can be engraved on the surface, as well as on the underneath, where there's a little more space for a special message.
---
2. Engraved wooden egg tray
For the Mum who loves to keep every element of her kitchen in perfect order. These wooden egg trays can be made in a variety of sizes. We can even make wall-mounted egg racks.
---
3. Engraved alphabet letters
Available from A-Z, these engraved wooden letters are all handcrafted to order from the finest hand-selected, locally sourced, Superior Grade English Oak. Personalise both the front and the back of the letter using up to 40 characters on each side.
---
4. Personalised wooden chopping board
Your Mum will be over the moon with a high quality, hand-made chopping board, crafted from the world's finest timber. We have a huge selection of chopping boards available, all of which can be personalised with a Mother's Day engraving.
---
5. Wooden planter pot tray
For the Mum who loves her homegrown herbs. This engraved planter pot tray is the perfect addition to any kitchen with a keen chef. Choose from either oak or walnut and make it extra special with a coloured finish.
---
6. Engraved wooden cake stand
If your Mum enjoys baking, then she's going to love this stunning engraved oak cake stand. The elevated stand itself is optional and you can add carved initials to the top surface of the stand. And, of course, you can personalise the outside with lettering of your choice.
---
7.  Wooden heart bowl
These beautifully carved hearts make both stunning and practical bowls for keeping jewellery and other special valuables in one safe place.
---
8. Live edge chopping boards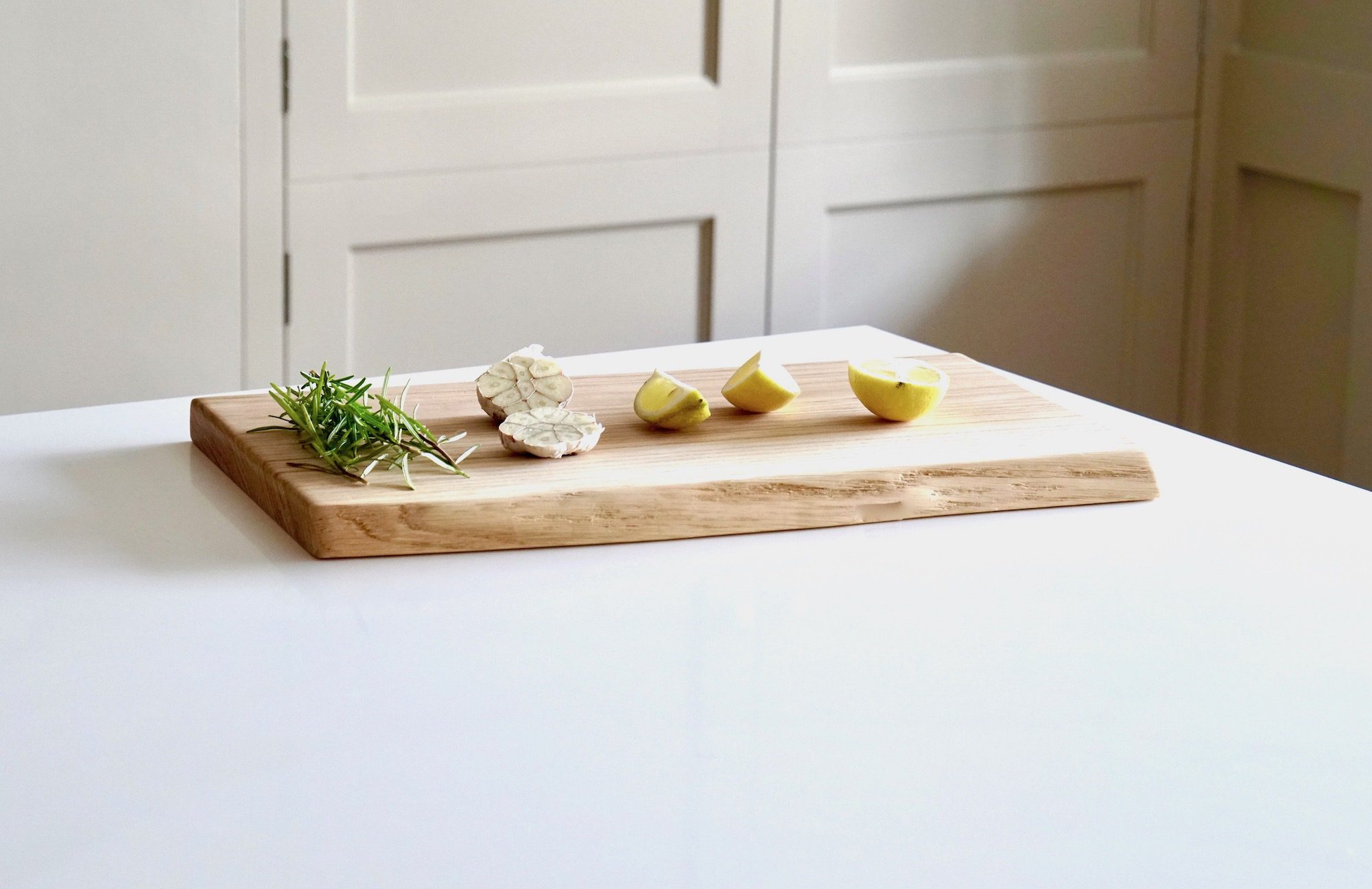 These live edge chopping boards add a real organic feel to the kitchen. If your Mum likes to maintain that classic, rustic organic element in her kitchen, this is the perfect gift for her this Mother's Day.
---
9. Engraved wall plaques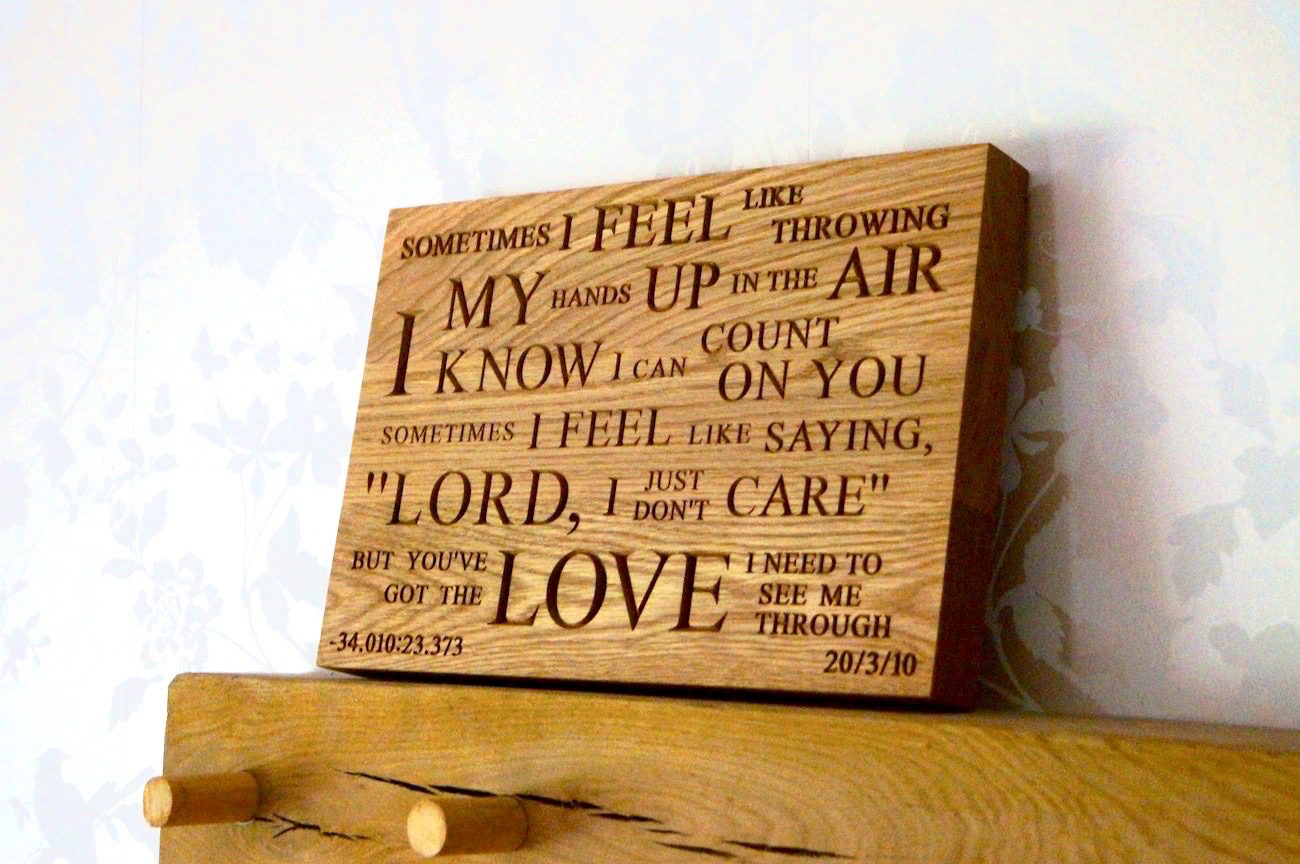 Get creative this Mother's Day with a personalised wooden wall plaque. Engrave a special message; a favourite song lyric; her favourite poem – whatever you like. These wall plaques can be placed anywhere in the house and are a great way of adding a little extra character to the room they're in.
---
10. Personalised keepsake boxes
Simple, yet stunning. These hand-made wooden keepsake boxes are both practical and easy on the eyes. They're perfect for storing jewellery, photos and other little keepsakes. Plus, you can personalise the box with a special Mother's Day message.
---
11. Wooden bath tray
Give your Mum a great way to wind down on a Sunday afternoon with this personalised wooden bath tray. This bath tray is available with a wine glass holder, tea light holders and even a slot for an iPad or tablet.
---
12. Personalised wooden photo frames
You can never go wrong with a personalised photo frame, and this is of the highest quality. The frame can be made in a variety of sizes, portrait or landscape. And, you can even add a mount so that it can be placed anywhere in the house.
---
More personalised Mother's Day gifts inside…
If you liked some of the Mother's Day gifts you see here but want to see more, you can see loads more Mother's Day gifts ideas here.