15 Corporate Christmas Gifts That Your Colleagues & Boss Will Love
Whether looking for your boss, your colleague or an employee – choosing corporate Christmas gifts isn't always easy. We don't always know the people we work with quite as well as we know the people we live with and have grown up with.
If you ask us, the perfect corporate Christmas gift should be three things: useful, thoughtful and high quality. To make it easier, we've put together a list of Christmas business gifts that we think anyone in the office would appreciate…
1. Personalised Wooden Phone Holders (from £25)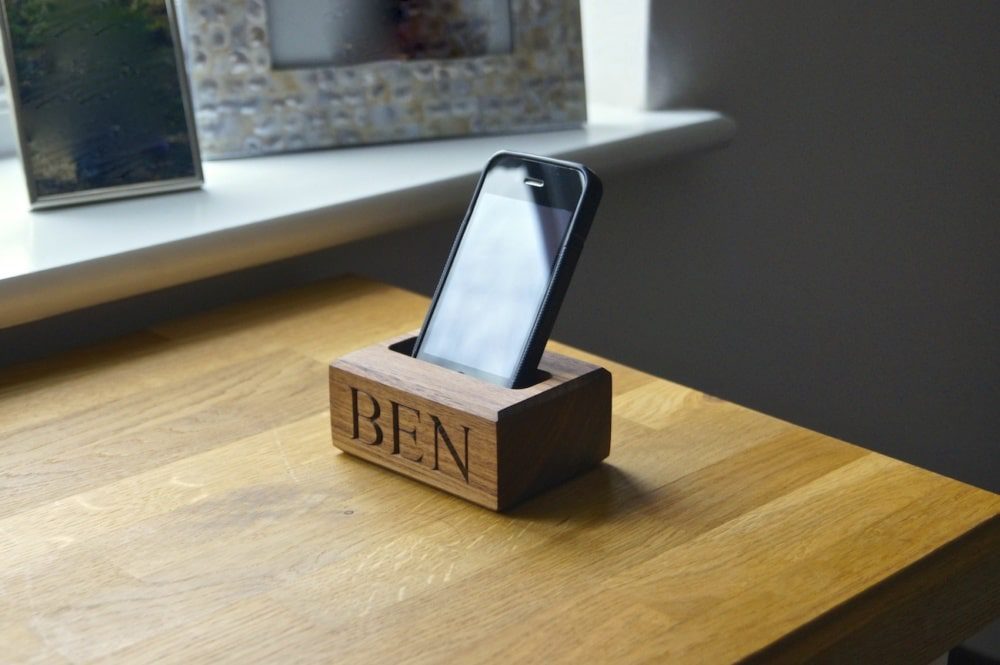 This simple, yet practical, personalised wooden phone holder is the perfect corporate Christmas gift for someone who spends a lot of time at their desk.
2. Personalised Wooden Watch Stand (from £59)
Everybody at work has a watch, but when was the last time you saw someone with an engraved oak watch stand on their desk?
3. Personalised Wooden Bookstand (from £99)
Some of the world's highest achievers put their success down to a voracious appetite for books. This personalised wooden bookstand is ideal for the keen reader.
4. Phone & Coin Tray (from £49)
If a phone stand isn't enough on its own, why not go a little further with this smart and stylish phone and coin tray? Perfect for keeping those important belongings safe.
5. Wooden Post Organiser (from £49)
Keeping with the theme of organisation, these wooden post organisers are the perfect addition to the office desk.
6. Wireless Phone Chargers (from £119)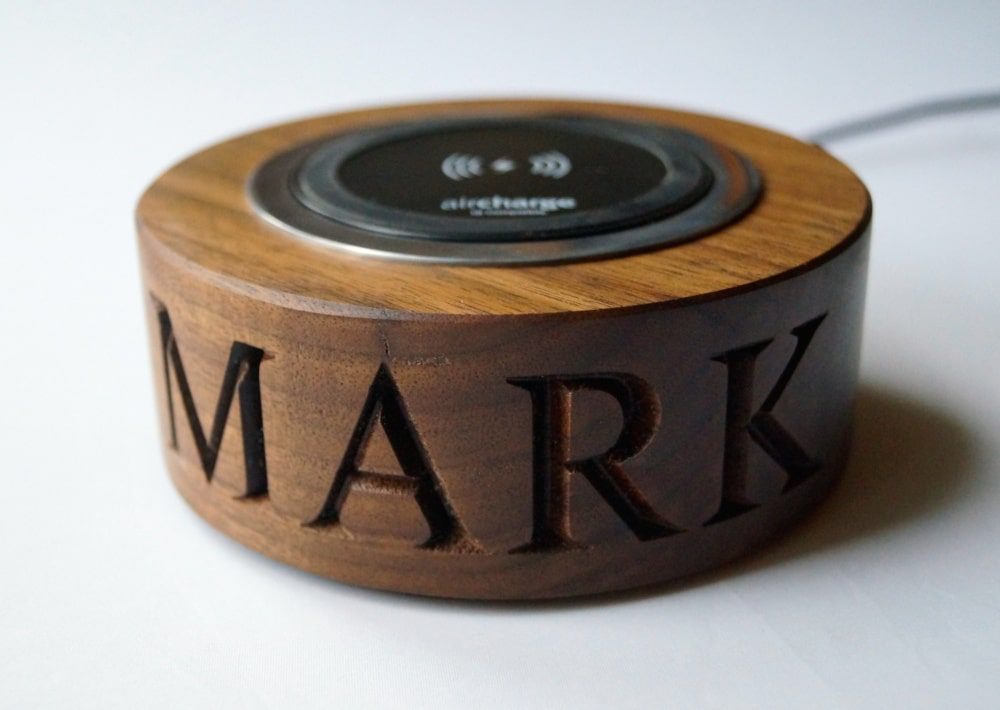 You'll never run out of phone battery at work again with one of these beautiful wireless phone chargers on your desk.
7. Personalised Wooden Coasters (from £22)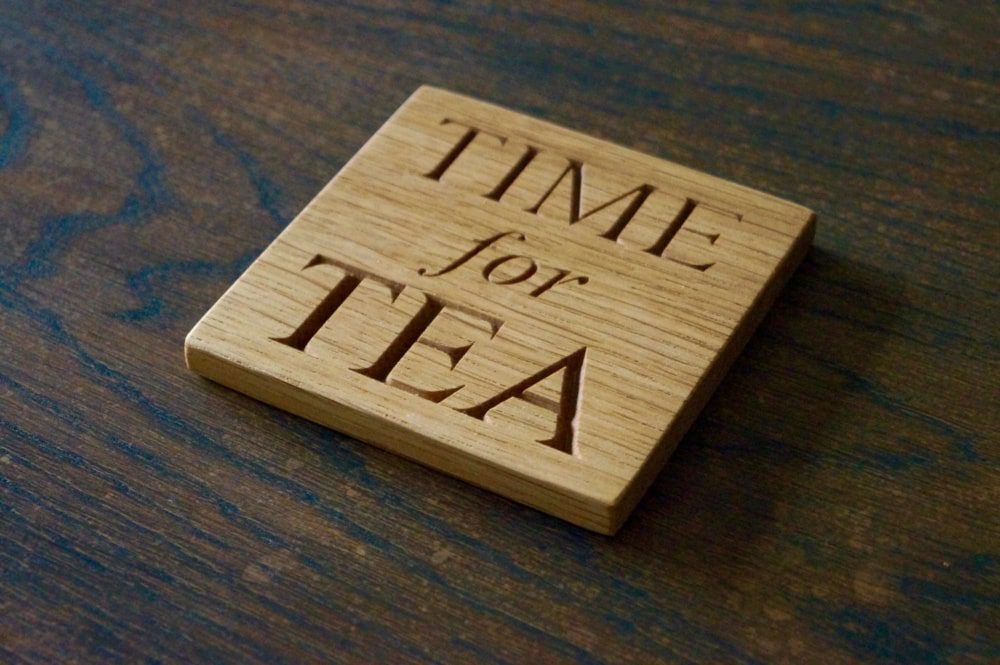 Simple, yet thoughtful, you can make these handy little personalised coasters extra special by getting creative with a personal engraving.
8. Personalised Wooden Phone & Tablet Tray (from £99)
Every workplace has a tech-savvy lover of electronics. Enter, the personalised wooden phone & tablet tray, available with personal engraving.
9. Wooden Door Stop (from £89)
This wooden door stop is the perfect corporate Christmas present for the boss with the "my door is always open" attitude.
10. Personalised Wooden Key Bowl (from £39)
So simple, yet so incredibly stunning, this personalised wooden key bowl is the ideal ornament/accessory crossover for the home or office.
11. Mini Personalised Keyrings (from £18)
These mini personalised keyrings are sure to go down a treat with your colleagues, employees, or even your boss.
12. Bespoke Wooden Business Sign
Now, here's something really special. If you really want to impress your boss, why not gift them a stunning bespoke wooden business sign?
13. Personalised Wooden Paper Storage Box (from £209)
Another great gift for the employee who loves to keep organised. These personalised paper storage boxes are of a simple, classic design, but the manufacturing process and timber used reflects nothing but quality.
14. Personalised Wooden Wine Box (from £179)
Who wouldn't love this absolutely stunning personalised wooden wine box? There was never a more elegant way to store your favourite bottler of wine.
15. Personalised Bookends (from £49)
If the personalised bookstand wasn't quite up your street, maybe you'll prefer these personalised bookends, which can be personalised with an engraving of your choice.
More Corporate Christmas Gifts Inside…
If you liked some of the personalised corporate Christmas gifts and you want to see more, you can check out our entire range of corporate gifts here.